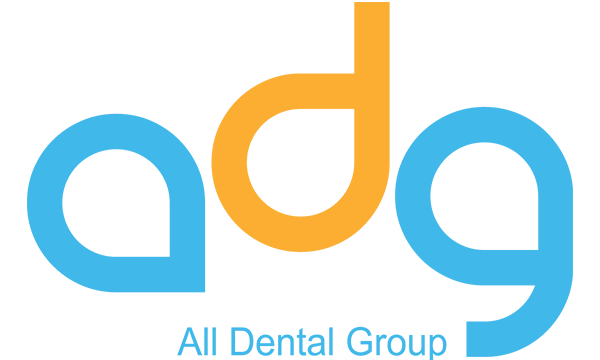 Get a New Smile with Invisalign® 
All Inclusive Invisalign® Treatment 
Payment Plans & Financing 0% APR
Dr Gherbali is an Elite Invisalign Provider
20+ Years Clinical Experience
Satisfaction Guaranteed on All Our Treatments
We accept most dental insurances

Invisalign® Before and After
Katherina
"Super simple, everything was easy, fast. I was super satisfied with everything."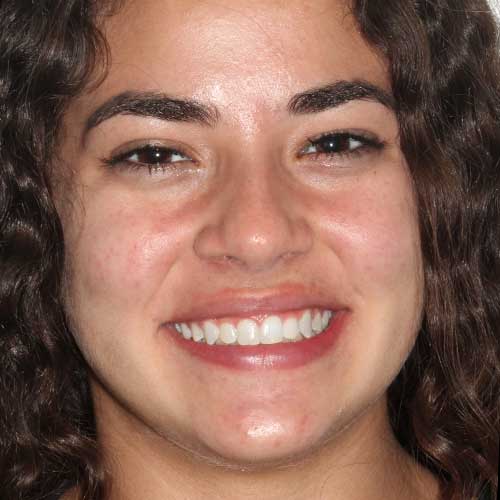 Lizmarie
"I love it! Easy. Didn't lose any, wore them all the time, and now I have the smile that I wanted."
Daymi
"It was a great process and everyone here is so efficient and on time."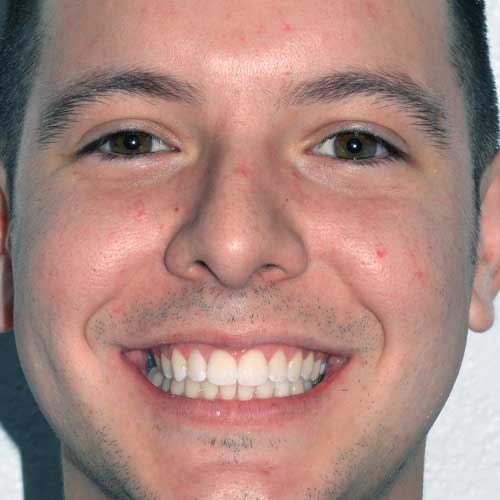 Jonathan
"It's definitely a process that I would recommend to anyone else who is looking to do some enhancement to their smile."
Here is what you get:
Free Consultation – Our Dentist will carry out a full assessment and examine all treatment choices that best met your requirements – at no charge and with no obligation.
Low Monthly Payments – We want to make our exceptional treatment and service available to everyone. That's why we offer 0% in-house financing, without requiring any credit history or information. Those who need it may also be able to take advantage of an extended payment plan through CareCredit.
Transparent Pricing – We make sure that your visit to our office is pleasant, convenient and affordable. All of our treatments are included in the price of your dental care, so you don't have to worry about additional costs or fees.
We accept most dental insurances – We'll work with your insurance company to ensure you get the most coverage possible, saving you money on your total cost.
Our Promise – We treat our patients as if they are members of our family, and we'll do everything we can to ensure that you receive the best possible care..
Schedule your FREE video consultation
What is Invisalign® Treatment?
Invisalign® is a type of orthodontic treatment that our patients can count on to transform a smile comfortably and discreetly using the latest clear removable aligners. Made from transparent BPA-free plastic, Invisalign clear aligners are custom-made to gradually shift teeth without the need for metal brackets and wires. As such, they have the ability to correct a host of orthodontic issues to give a perfectly balanced smile.
How does Invisalign® work?
Invisalign is a clear alternative to metal bands and traditional braces. Hence, it is designed for patients who want to straighten their teeth without compromising their lifestyle or comfort.
To make the treatment as discrete as possible, we provide the option of using several removable aligners that you wear each day and remove for cleaning. Each set of Invisalign aligners gradually shifts the teeth towards straighter alignment. This allows for enhanced and therefore more efficient movement of the teeth meaning a quicker and better outcome for you. For more information on how Invisalign works, contact us today.
Why choose Invisalign® Treatment?
With no metallic wires around your teeth, the clear Invisalign® aligners are highly suitable for everyday use. They'll make you feel less self-conscious about how you look during treatment.
Because it's a detachable treatment, the aligner can be removed while eating, drinking, brushing and flossing, for a more convenient daily teeth hygiene regimen.
Overall, Invisalign is a comfortable and convenient solution to fix a variety of orthodontic issues such as crossbites, crowding, open bites, gapped teeth, overbites, and underbites.
What To Expect During Invisalign Treatment
The first step is to attend a consultation where our experienced dentist in Miami Lakes will determine if Invisalign treatment will work for your teeth. Following the consultation, the process starts with a series of X-rays, photographs, and digital impressions of the mouth to create a virtual 3D model. This helps our dentist to design a customized digital treatment plan.
The digital plan plots the series of tooth movements over the course of a treatment enabling a patient to get a 'crystal ball' preview of what their smile will look like and a time frame for achieving it.
During the next visit to our dental practice in Miami Lakes, our patients will receive the first few sets of Invisalign clear aligners to wear. Each clear aligner is worn over the teeth sequentially and provides a small amount of movement to designated teeth.
Once the aligner has done its job, it's swapped out for the next one in the series for further tooth movement. This continues until the last aligner has been worn and your perfect new smile is revealed.
See Real Invisalign Patient Testimonials
"The reason I went with Invisalign is because I'm not a kid anymore. I didn't want to look like a kid with braces on, and have the hassle of keeping them clean. There is a lot of work to keeping your teeth in good health when you have traditional braces."
"I definitely smile a lot more. Even though I'm still in treatment, it has given me more confidence. It's given me something to look forward to. I feel good about myself. I feel good that I have taken the steps to get these braces."
"What I like best about Invisalign is the fact that I can take them out and floss and brush my teeth and put them back in. So it's not like I'm working around all this metal in my mouth, trying to get the toothbrush and floss in there. It's very convenient, 100% recommended"
"At my age, to have the big metal train tracks in your mouth, I just figured, in person with people, I just wouldn't feel as comfortable with something that was truly invisible. I really believe in the product. I'm kind of a walking, talking billboard for it."
"I would not have gone the regular braces route because I am in a customer-facing position. I'm in the hi-tech industry, with a lot of people around me that are young and hip and moving and shaking. To be in management, in a hi-tech company with a mouthful of braces in front of customers and prospects and other executive partners, it just wasn't an option."
Why Choose Us For Invisalign in Miami FL?
With plenty of other Invisalign providers in Miami, why should you choose us? Not all Invisalign providers are the same. We are proud to be recognized as an Elite Invisalign Provider. This means that our dentists in Miami Lakes have treated in excess of 300 patients and continue to treat a minimum of 50 patients every six months. So when it comes to Invisalign clear aligners in Miami FL, your smile is safe in our hands.
What Can Invisalign Treat?
Invisalign treatment can help patients correct a variety of orthodontic problems including teeth that are gapped or crowded, overbites, open bites, underbites and crossbites – without a bracket or wire in place.
By addressing all of these orthodontics problems and more, patients will be able to brush and floss their teeth properly and achieve and maintain a good level of oral hygiene.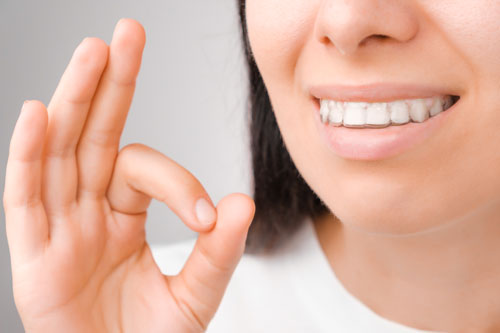 How Long Does Invisalign Takes To Work?
It's hard to give an exact timeframe because every patient is different and the more severe your orthodontic problem, the longer treatment will take. On average, however, Invisalign treatment in All Dental Group takes around 4-10 months but minor cosmetic dentistry issues can often be fixed in less than 4 months.
Invisalign Cost In Miami Lakes
At All Dental Group, we believe everyone should have access to premium dental care and for an affordable price. Therefore, the cost of Invisalign in Miami FL varies depending on numerous factors. This includes the complexity of your dental health and how many sets will be needed to straighten your teeth. On average, the cost of Invisalign braces in Miami ranges between $5,000-$9,000. However, at All Dental Group we are offering a special price below $4000 for a limited time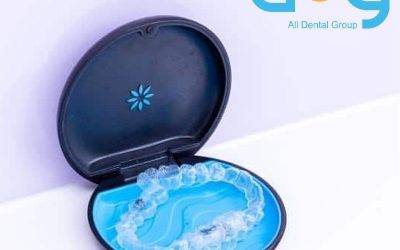 The Impact of Changing Invisalign Trays Too Soon: Insight from a Top Dentist in Miami LakesDid you know that accelerating your Invisalign timeline could actually be setting back your smile journey? It's true. Rushing your treatment could end up costing you more in the...
read more