Meet Dr. Alexandra Gherbali Dentist
Dr. Alexandra Gherbali attended Dental School in Germany from 1996 to 1999. In 2005, she graduated from NYU College of Dentistry, known worldwide for its excellent reputation. Her gentle and thorough approach towards patients allows her to create beautiful, healthy smiles. Her mission, along with her team, is to create a trustful environment for her patients. Dr. Gherbali finds professional fulfillment when she uses her skills to help patients achieve optimum oral health, improves appearance and raises self-esteem. She is a strong advocate of patient education and dedicates a significant amount of time explaining the direct relation between the mouth and the body. Dr. Gherbali is married and has two children. Listening to music, reading and playing the piano are her hobbies. Among her many talents is her fluency in German, Romanian and English languages. She also communicates in Spanish, Italian and French.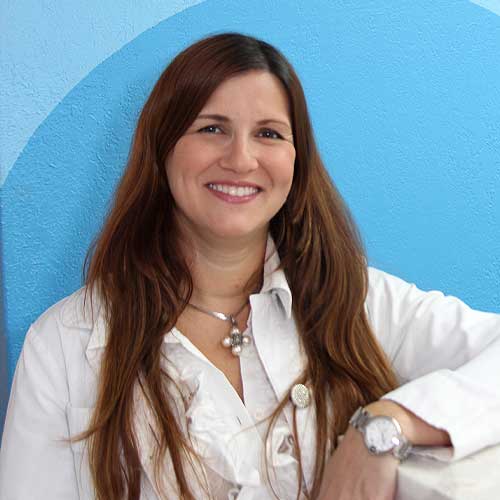 Favorite Sports Team?
German Soccer National Team
Favorite Movie: Gone with the Wind
Talent: I speak 5 Languages
Meet Dr. Rafael Porras Periodontist
Dr. Rafael Porras was born and raised in San Jose, Costa Rica and is fluent in both English and Spanish. He became interested in dentistry at the age of 12 after getting braces, and he then decided that would be his career path. After graduating from the University of Costa Rica Dental School, he spent several years providing general dentistry services for the Costa Rican government while also running his own practice. After gaining a strong foundation in general dentistry, Dr. Porras sought advanced training at one of the top-rated dental schools in the U.S., the University of Connecticut Health Center. He completed his residency for Advanced Education in General Dentistry. While in Connecticut, he rotated in the Veterans Affairs Hospital, the Children's Hospital, and the UConn Health Center. Dr. Porras was awarded a General Dentistry Fellowship at UConn in recognition of having met extensive training and clinical requirements. Dr. Porras went on to receive a certificate in periodontics and his master of science in dentistry degree from Louisiana State University in New Orleans. During his term there, he practiced in the Dental School Clinic in New Orleans and rotated in the Veteran Affairs Dental Clinic. As a periodontist, Dr. Porras has vast experience in general restorative and surgical dentistry.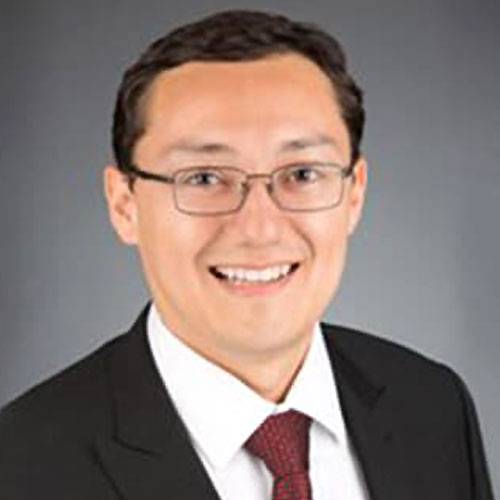 He stays up-to-date on the latest dental implant, surgical and tooth restoration technologies through regular continuing education. Dr. Porras enjoys all aspects of his work and especially loves helping patients regain their beautiful smiles and oral health. Community Service Dr. Porras believes in giving back to his community. He participated in community service projects in his home country and has volunteered in Mission of Mercy's free dental clinics in several cities. Outside the Office In his spare time, Dr. Porras stays fit with basketball, soccer and running. He, his wife Andreja and son Liam, enjoy traveling, outdoor activities and going the beach with their dog Toby.
Professional Memberships
American Dental Association
Florida Dental Association
American Academy of Periodontology
American Board of Periodontology –Board Certified
How many/what kind of pets do you have?
I have a Shih Tzu Dog
Favorite Movie: Limitless
Meet Dr. Heidi Ortega,
DDS
Dr. Heidi was born in Caracas, Venezuela where she received her Dental degree in 1993. Following her undergraduate education she received a Master Degree in Endodontic in 1997. Dr. Ortega moved to Florida with her husband Reinier and has two boys, Manuel and Mauricio. She continued her education and completed a General Practice Residency at Jackson Memorial Hospital/University of Miami.
She received the "Dr. Marx Professor Cup" and "The Best Resident of the year" in recognition for her dedication and outstanding professionalism.
Dr. Ortega is a member of:
American Dental Association
South Florida Dental Association
American Association of Endodontic
Favorite Sports Team:
Venezuelan Soccer National Team
Favorite Food:
Mexican Food
Favorite Movie:
Pulp Fiction
Yamile Rubio
Office Manager
Fabiola Escobar
Dental Assistant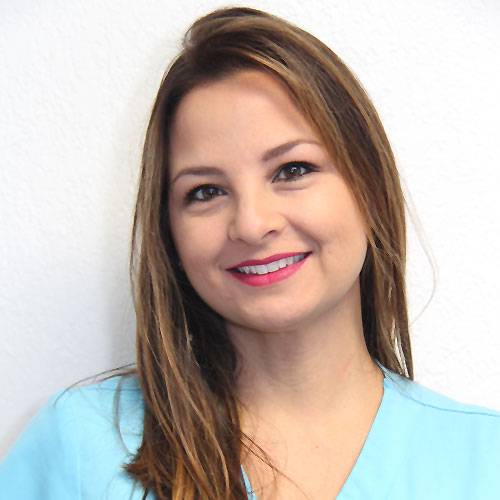 Maria Veronica Torrealba
Registered Hygienist
See Real Patient Reviews
in Miami Lakes
Yahaira T.

I've been coming here since February 2013 and before I found this office I didn't feel as comfortable as I feel everytime I come here. The whole staff is excellent! They're friendly and professional. Dr. Gherbali is amazing, I don't change her for anything. I don't live close to the office yet I still come because simply is just worth it.

Iraines R.

I was recommended to this practice by a friend and I am really thankful that she made this suggestion. My husband and I have been a patients at this dental practice for about 3 years and we are both EXTREMELY happy with the treatment that we receive. The office staff and the doctors are friendly, professional and always looking out for our best interest. The entire staff makes our dentist visits enjoyable!!


Vanler N.

I been coming to this office for years. I referred a lot of my family here. We are all very happy here. You will be taken care and have an amazing experience with all the team members.