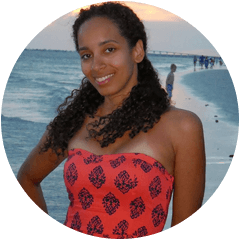 Yahaira T.

I've been coming here since February 2013 and before I found this office I didn't feel as comfortable as I feel everytime I come here. The whole staff is excellent! They're friendly and professional. Dr. Gherbali is amazing, I don't change her for anything. I don't live close to the office yet I still come because simply is just worth it.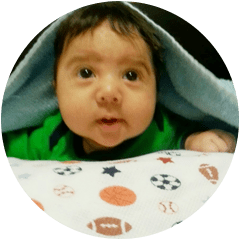 Iraines R.

I was recommended to this practice by a friend and I am really thankful that she made this suggestion. My husband and I have been a patients at this dental practice for about 3 years and we are both EXTREMELY happy with the treatment that we receive. The office staff and the doctors are friendly, professional and always looking out for our best interest. The entire staff makes our dentist visits enjoyable!!
I was referred by a friend to this Dental Office. One of the best experiences I've had at a dental office. The Staff is welcoming and warm, there was no wait and the office was super clean. My first time having a female dentist and she is Superb!!!. I definitely will recommend this office to friends and family!
Janice Hippolyte
2022-07-18
Best dentist in Miami Lakes! All of the staff is very attentive, including Veronica the hygienist and Dr. Gherbali. I love how I am not just another patient, they remember my name no matter how long it's been. The office is very clean and everyone is very professional. I recommend All Dental Group to everyone I know.
Priscilla Avila
2022-06-23
Highly recommend! I have LOTS of anxiety about going to the dentist. Dr. H. Ortega and Yaneth, her assistant were amazing. They made me feel comfortable and I believe the treatment plan is actionable and has my best interest in mind. Sandra
Dr. Gherbali and her entire staff are always professional and compassionate. Cleanings have been wonderful and the front office staff is a pleasure to deal with. The office is clean and modern. 10/10 would recommend this dental practice. Thank you to everyone at All Dental Group for making trips to the dentist a pleasant experience.
Wonderful dental office! The entire staff is very welcoming, polite and very professional. I have been a patient for several years now. Dr. Gheribali and Veronica my dental hygienist are fantastic. They have helped improve my dental health and I will be forever thankful.
Victor Alvarez
2022-05-18
Awesome service! I have been coming here for years, the service is always excellent. Veronica did a great cleaning on my teeth and I love Dr Gheballi she is awesome anything she finds she shows me physically so I may decide if I want to get the filling or repair. I definitely recommend them! The whole staff is great!
What a great team! The all dental group team was very detailed about my dental treatment options and they were very knowledgeable about everything. They took the time to explain everything to me. Special shout out to Veronica for taking care of my cleaning! Would recommend this dental office to anyone in the Miami area!
Paula Martinez
2022-03-18
Great service. all the staff is very nice and professional , , best prices in miami, Veronica did a very good cleaning, She is so professional and gives good advices to keep your teeth in great condition. So happy with the services in this Dennis Office. Highly recommended if you looking for a honest and professional services.
Esneider Ochoa
2022-02-11
Dentists Proudly Serving
Miami Lakes
Whether you have an emergency or would like to speak to somebody about a smile makeover, there's a fast and easy way to schedule your next appointment.